---
We Also Design / Build Custom Units !!!!!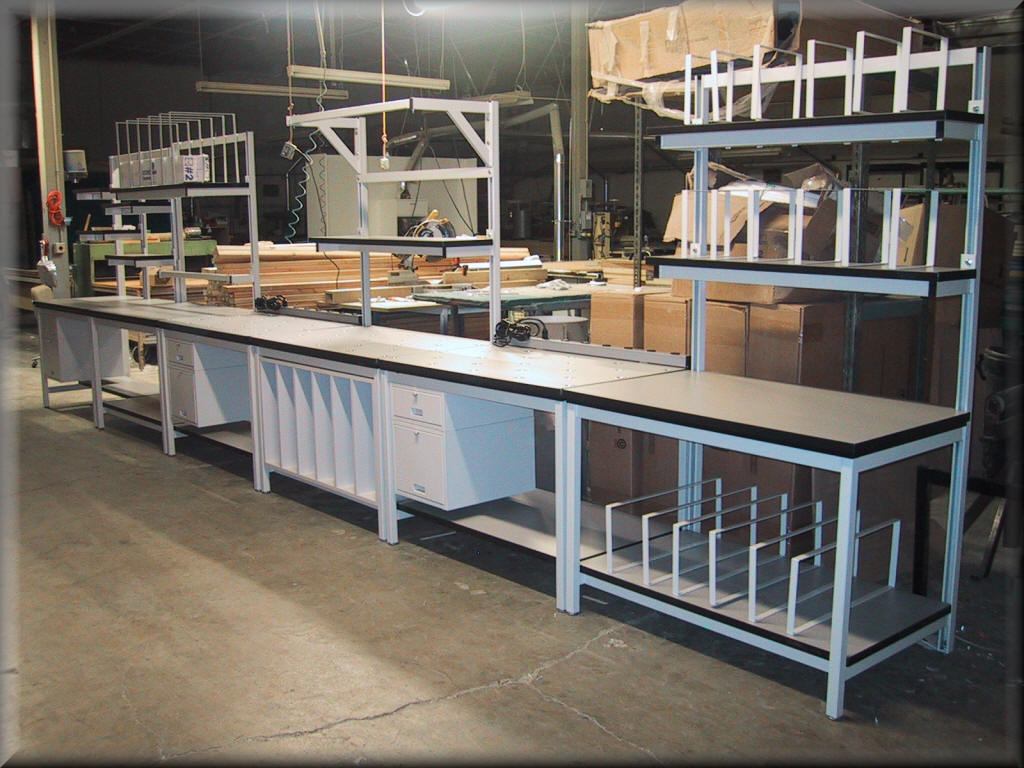 Sample of Packing Workstation Line-up
We also Design / Build Custom Packing Table Units !!!!

RDM Packing Stations are designed to handle the toughest industrial applications.  As manufacturer, we can provide you with faster service and on-the-mark design coordination.  Our goal is to provide you with Top Quality Products and Professional Service in a Timely Manner.
With so many options to choose from, our design team can help you configure solution(s) to satisfy your specific needs.  As a custom solution specialist, we have the abilty to bring your unique packaging shipping visions to life.  Feel free to ask about any pack / ship designs you cannot find on our web site.  Chances are good that we will have something in our archives ?
Here are a few of our Standard Models below…
TOP QUALITY – INDUSTRIAL GRADE
Not your Standard Light-to-Medium Duty Packing Stations Designed and Manufactured to Endure the Toughest Applications Features include fully welded frames, heavy gauge tube steel, etc.
---
A Few More Sample Configurations of RDM Workstations…
– Many More Table Styles Available –
Visit our Main 
Tables / Workstations
 Where you can Select a Specific Style of Table and add Lift Capability as an Option.
– Totally "Customizable" –