This time around we'll be looking at RDM's lab tables and other lab furnishings. We provide both standardized and custom lab furniture solutions for our clients. Let's see some of the products we build for this category.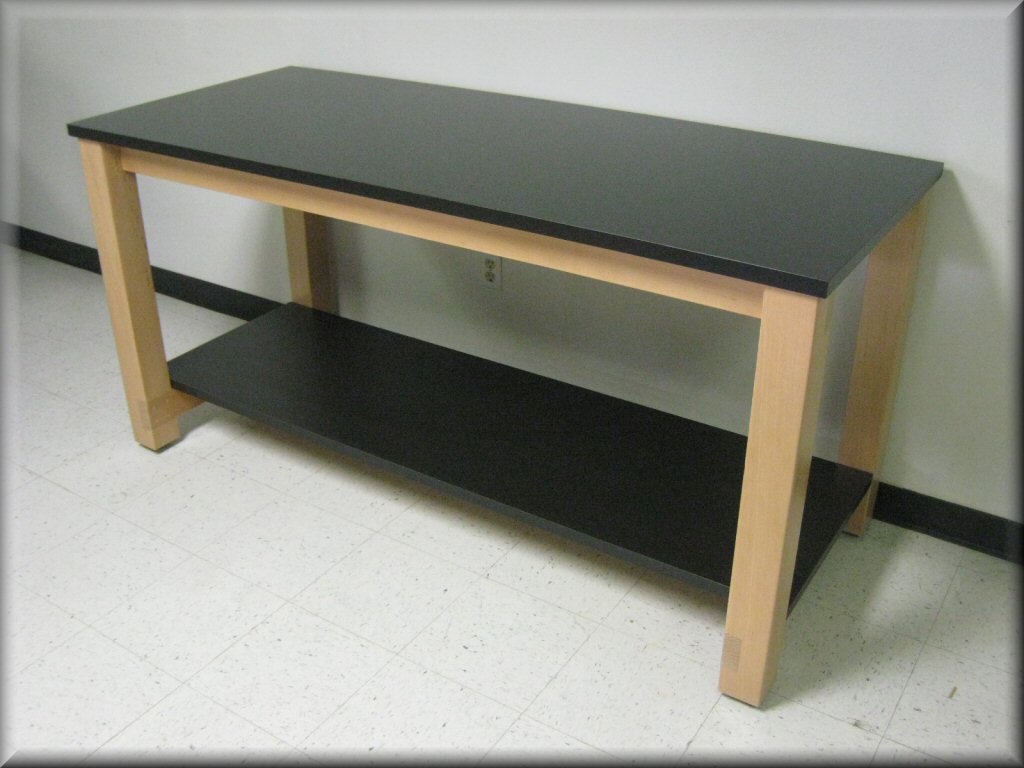 This is the Model A-109P-WD Wood Frame Laboratory Table. It features a chemical resistant surface that makes it ideal for heavy duty, general purpose use. Similar models are available in heavy duty steel. Like all of our lab furniture, we can provide many different custom options for everything from surfacing to built-in storage.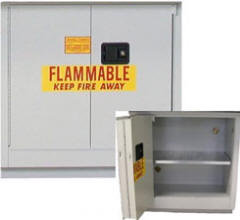 This is one of our Flame Resistant Metal Cabinets. Its reinforced steel construction and coating make it the ideal safe solution for storing flammable materials. This cabinet comes in many different sizes and configurations beyond what's shown here.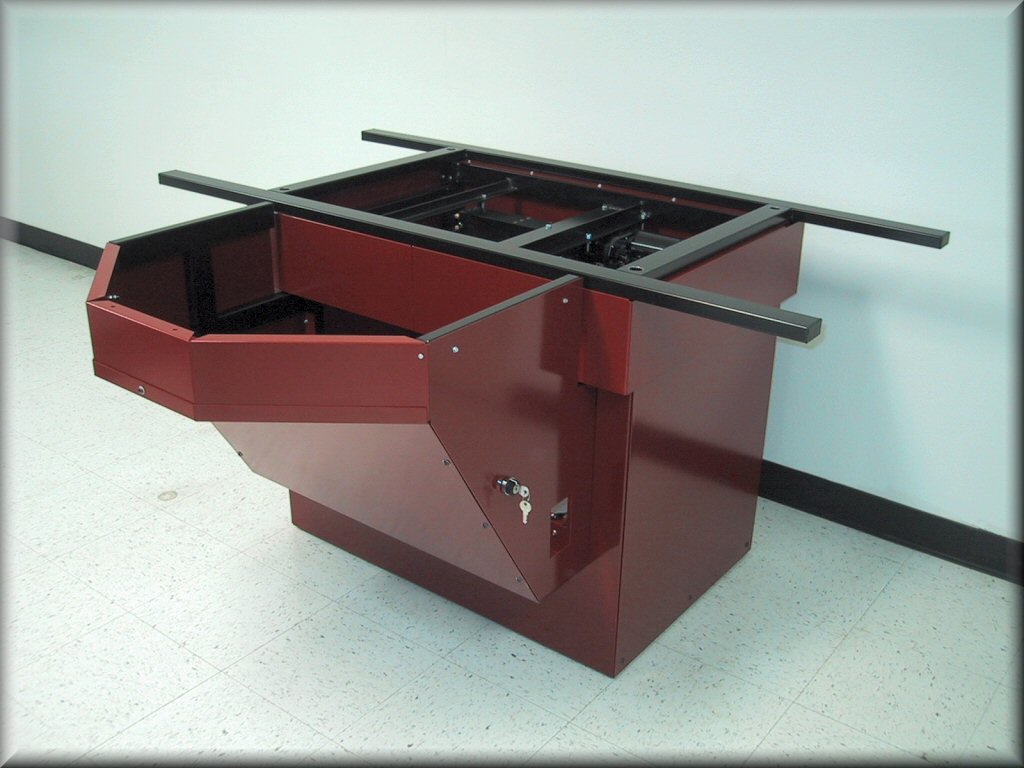 This is an adjustable-height lab table frame we had custom designed for a school. Note that at the time this photo was taken we had not yet installed the work surfaces. The customer had specific space, storage and color requirements that we were happy to satisfy. This photo shows the table area (at the back) in a lowered position, but it can actually hydraulically lift above the height of the sink. You can find other pictures in our custom desk gallery.
Contact us to order or inquire about your custom lab table or furniture solution. We're eager to discuss and meet your needs.