At RDM, we strive to live up to our motto of QUALITY – SERVICE – TIMING.We attempt to treat our clients to the highest level of quality and service that is so difficult to find these days.
One thing we're proud of at RDM is the ability of our craftspeople to turn out functional, strong products. Their talent is almost a problem, because they can manufacture so many specialized industrial workbenches, lab tables and other workstations that we're never sure what merits the spotlight. It's all quality work. The great thing about this blog is that we can shift focus from month to month, so to take advantage of that we're inaugurating our Gallery Spotlight feature.
First up: industrial workbenches. They're probably our most diverse product offering, made even more so by the fact that as the manufacturer, we can produce customized versions of virtually every standard model we offer. Here are a few of the attractive, reliable workbench models we offer:
Model StyleLM-110P –Large Shelf Workstations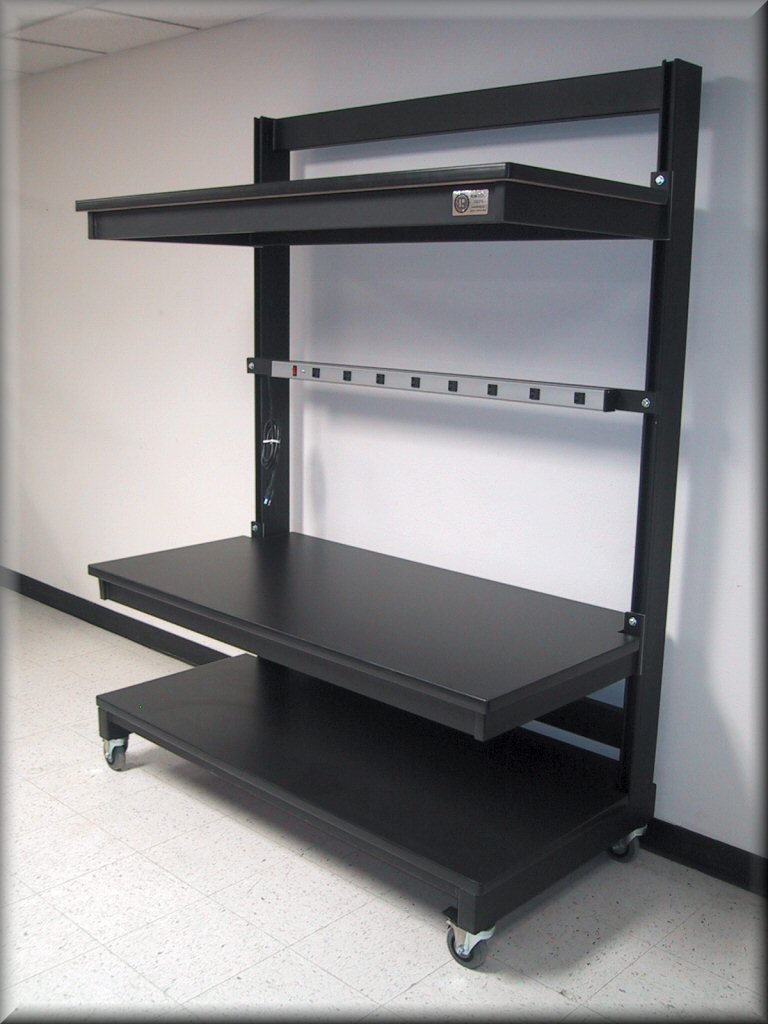 This tough, multifunctional model features twin adjustable shelves. Clients often use them to hold or mount large monitors. The base shelving provides room for a CPU or AV equipment, while casters ensure easy mobility from place to place. The picture shows it in basic black, but we offer a wide variety of color finishes.
Model Style T-101P – Double Sided Workstations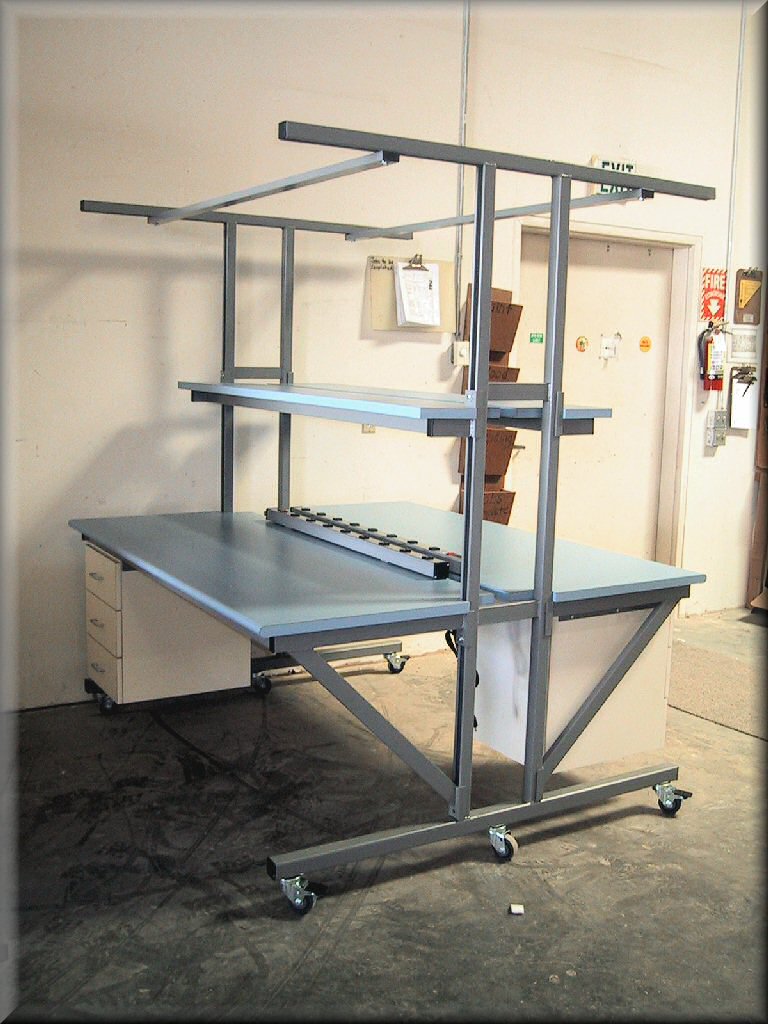 This space efficient model provides everything you need to run several computers from the corner of a warehouse or an office where space is at a premium. Each side of the station includes an upper shelf and a light boom. Heavy duty support arms keep the work area stable enough to handle heavy packages.
Model Style A-109P – Flat Top Tables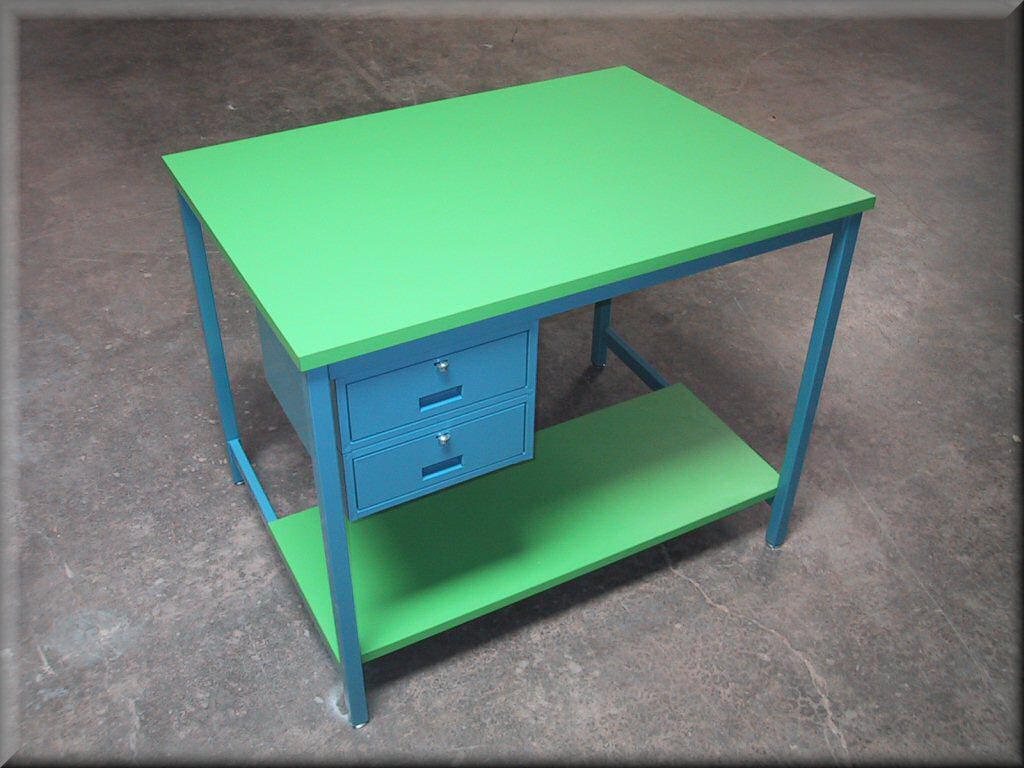 This particular unit is a customized version of one of our core models. This tough station comes in all kinds of shapes, sizes and colors. We picked this image because its small size and bright green color really make it stand out. It's kind of cute, by industrial furniture standards, but the important thing is that it does the job!
See something you can use? See something you can almost use, as long as we make some custom adjustments? Contact us to see what RDM can do for you.